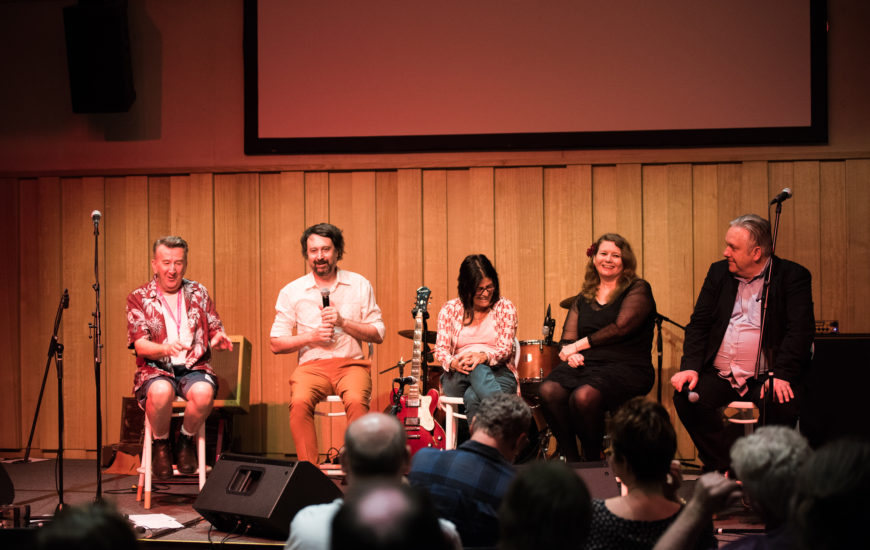 Is there such a thing as The Brisbane Sound?
In the late 70s and early 80s, there was an emergence of post-punk Brisbane bands like the Go-Betweens, The Riptides and the Apartments. The Gin Club's Scott Regan has analysed songs from artists such as these for his PhD research, and has composed and recorded a number of new songs that fit the idea of The Brisbane Sound.
This event featured live performances of these new songs, followed by a panel discussion with Andrew Wilson (Four Gods/Frontier Scouts), Michelle McIntyre (Dream Poppies/ Ratsack Magazine) and Ursula Collie (Ironing Music) – all of whom have personal connections to The Brisbane Sound – and chaired by current QUT lecturer and researcher John Willsteed (Go-Betweens).