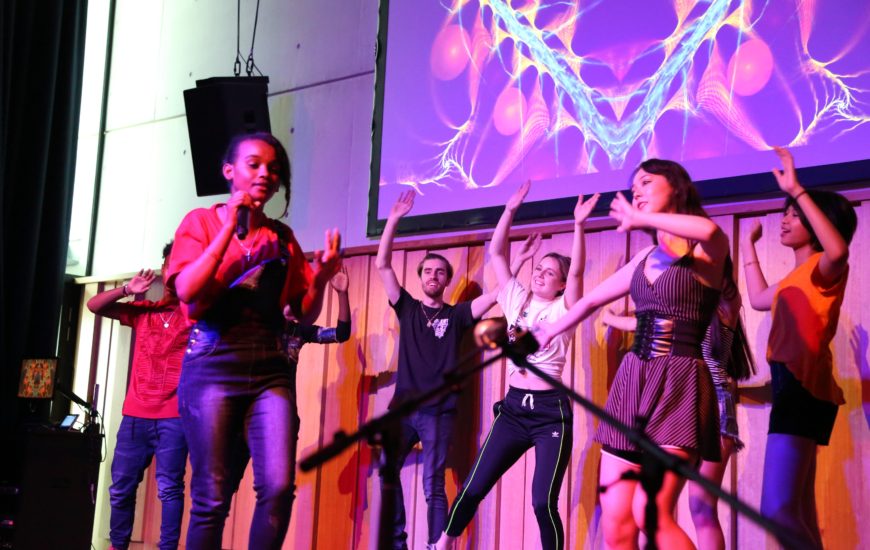 Funded by the Commonwealth Higher Education Participation and Partnerships Program, this Widening Participation project is design to demystify post-secondary education options for secondary school students experiencing equity and access challenges for continuing education, in particular students from Culturally and Linguistically Diverse and low socioeconomic backgrounds.
Based upon the successful Widening Participation work done in the Creative Industries Faculty over the past two years, including working with young people on the autism spectrum on Altered States and Super Conductor, this project uses a strength-based inclusion model to build capacity for these young adolescents from refugee backgrounds to engage in post-secondary education programs.
For six days students from Milpera State High School will participate in a post-school transition program using a creative workshop program of music, dance and video making.
The week culminated in a studio performance, accompanied by a discussion forum addressing diversity and access for disadvantaged communities to university and creative programs.