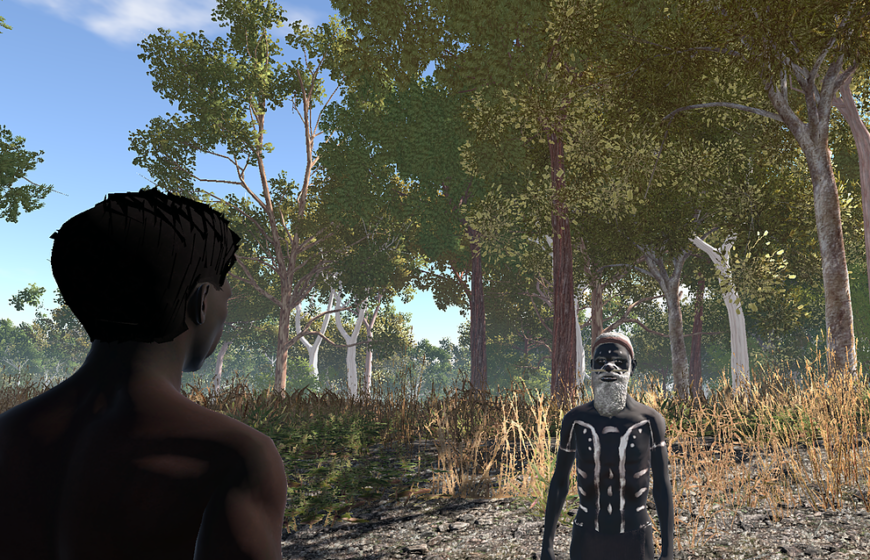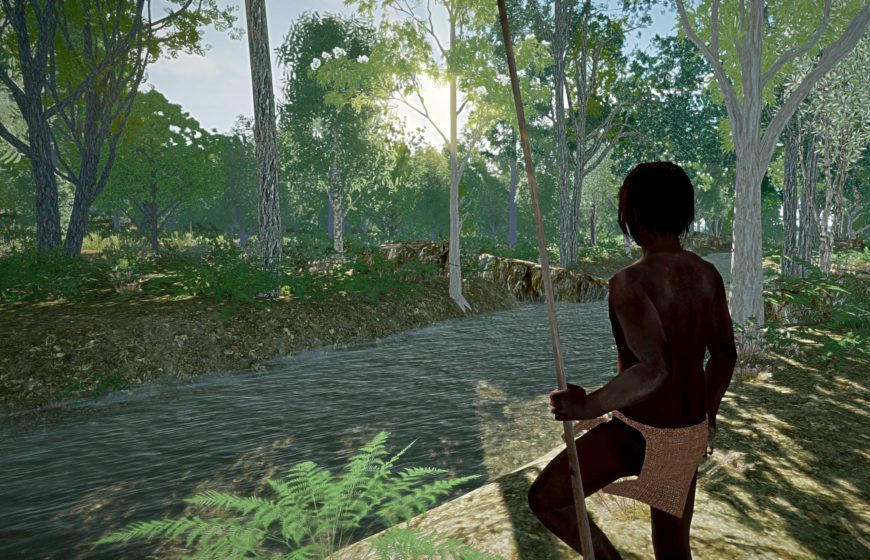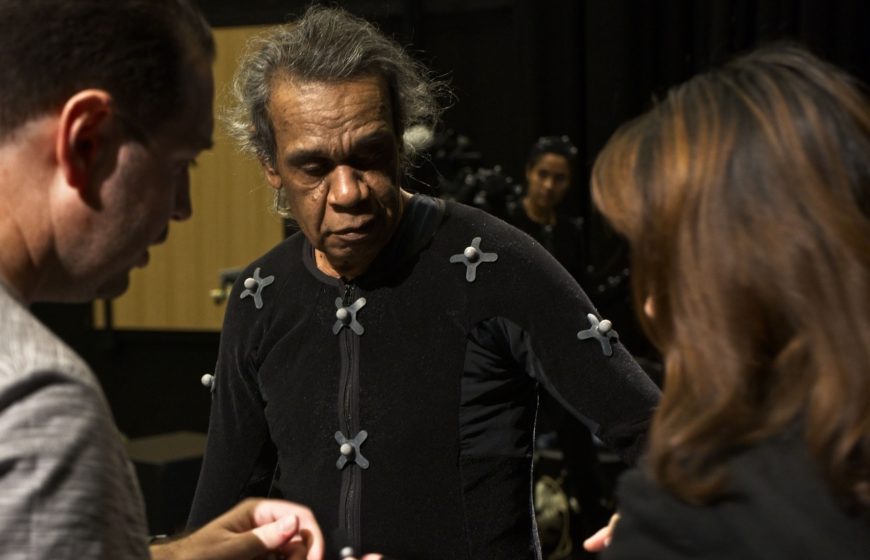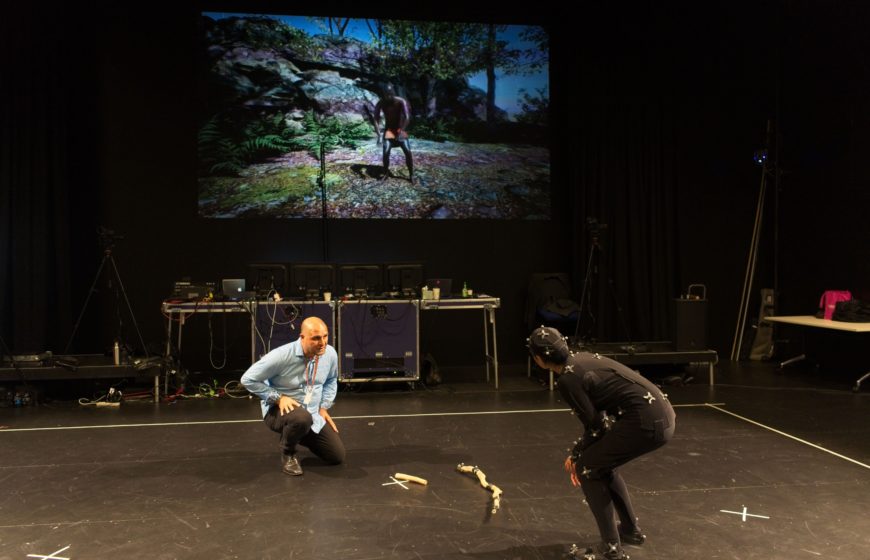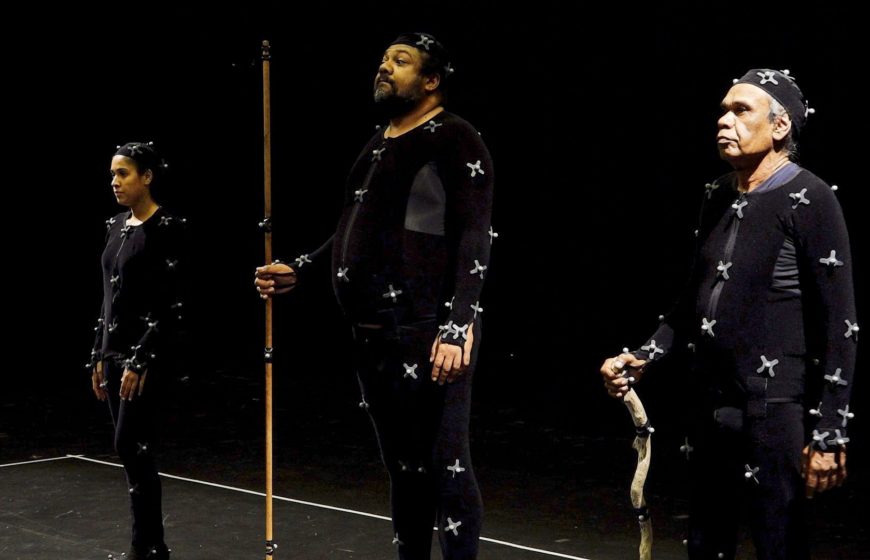 In a collaboration between QUT and local startup Bilbie Labs, an immersive 3D experience featuring digitised movement by local first-nation dancers was demonstrated.
York's Hollow: Virtual Corroboree uses state-of-the-art Motion Capture and Photogrammetry QUT Creative Lab facilities to create an immersive 3D experience, culturally specific to the locale of the QUT Creative Industries Precinct.
The custom cultural landscape produced for CreateX is topographically and ecologically accurate. It combines elements of dance, authentic local stories, traditional practices and role-play based cultural survival.
Experience York's Hollow: Virtual Corroboree on a spectacular 7×4 metre configuration of the new Digital Canvas. Learn to better understand the natural environment and signs in the land as traditional custodians explain lores and customs of the First Nations People in a bespoke digital interactive setting. Cultural stories which have survived since time immemorial.
Virtual Songlines is the creation of Bilbie Labs who produce serious (authentic) cultural heritage simulations. Their team of artists and coders can take any location and create a virtual recreation of that environment as it existed prior to western colonization. Based on analytical reports from historians, archaeologists and cultural heritage representative bodies, modern height map data is combined with old maps to create an immersive landscape in 3D – complete with native flora and fauna. This becomes the setting for a virtual experience that explores the cultural heritage of traditional owners.
This session featured talks by project creators, a demonstration of work-in-progress and a short behind-the-scenes video exploring opportunities emerging from this experimental collaboration. The video will also play at intervals throughout the festival.