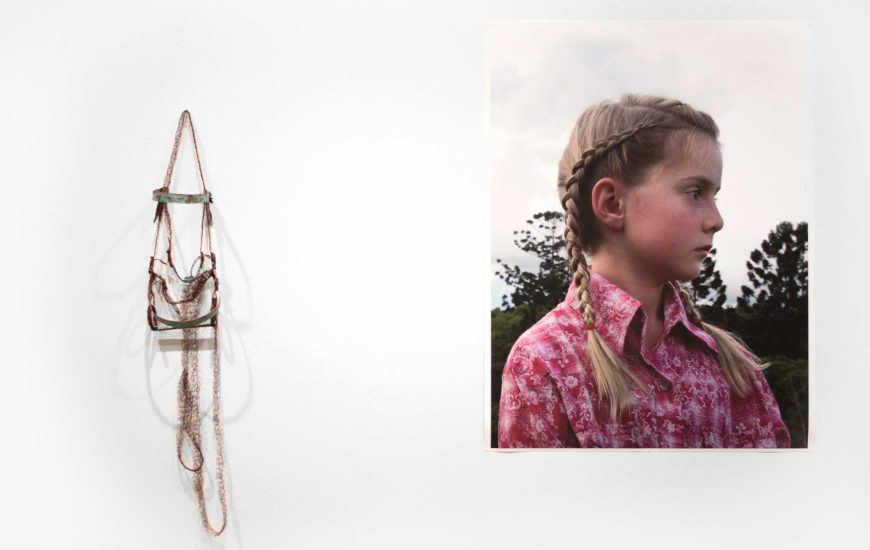 Visual artist Meaghan Shelton engages her trans-disciplinary practice to address the ineffable aspects of women's experience through the lens of traditional art practice. Based in the Hinterland of the Sunshine Coast, Shelton draws from her own story as that of a fourth generation Irish-Anglo, Australian woman.
Relying on the evocation of memory within domestic spaces, her exploration of the craft/ fine art nexus challenges the connection between historical marginalization of art made by women and its hierarchical valuing of materiality. These self-imposed frameworks allow her to examine insider/ outsider as that which can be experienced simultaneously. In doing so, she upends exclusions and dissolves boundaries to reveal a new semiology by which to identify rites of passage of the feminine.
The aesthetic vocabulary of Meaghan's practice incorporates a subconscious aspect of survival and the malleable ability of many women to adapt within their apparent habitat. The diving helmet as a symbol of survival offers the idea of finding a way. A way to meet one's objectives, to do one's work, to have a sense of purpose and exploration and still survive, is very much a part of the symbolic nature of the helmet. How do we survive in a world that we don't quite fit into? Diving Helmet presents a human portrait posing the sense of being aware of one's breathing, one's own heartbeat, the awareness of being a living breathing person. It's crocheted sheath or Overlay which, if stretched over the metal framed sculpture that is the diving helmet, is a perfect replica. Yet suspended on it's own, without armature for support, it takes on the presence of a child's garment, its delicate copper twinkling in the light.